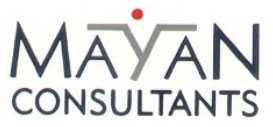 The IPL
A Few Frequently Asked Questions
By
Mr. Vinod Natesan
Mayan Consultants International
June 2008
Purpose and Scope
The "IPL" has been on the agenda and discussion summaries of most agencies, media executives and marketing heads.
Since it came into everyone's radar early this year, it has raised many questions and a plethora of opinions, numbers, estimates, guesses, rumors have been thrown up. With the closure of the first season this month, analysis of what heights were reached and prognosis on what is to come is also being hazarded by every correspondent and cricketer worth his byline.
This article attempts to make sense of all that has been written and to collate, classify and present the 'facts of the case' for both the tyro and the virtuoso media buyer/planner/ investor and why not, the observer.
Q. What is the IPL all about?
Not a likely question, I admit, unless the questioner is Rip Van Winkle, or has just landed in
India
from the Artics, or has some similarly justifiable reason. However, like Indian feature films, we will pitch for the lowest common denominator and hope for the patience and indulgence of those who are more knowledgeable.
The Indian Premier League consists right now of 8 cricket teams who are owned by 'franchisees' of IPL.
They play 20 over cricket matches with each match lasting approximately 4 hours. Therefore, it is also referred to as 'T20'.
They play twice against each other. Once at 'home' ground and the second, 'away' at the opponents home ground.
Therefore, there will be 7 matches in each of the 8 venues in the league phase. At the end of the 56 matches, the top four teams in terms of number of wins, will go into the semi-finals and finals. The IPL was scheduled over 45 days from 18th April to 1st June. The telecast was from 19.30 hrs to 23.30 hrs in most cases and on weekends when two matches were played in different venues, from 16.00 hrs to 20.00 hrs and from 20.30 to 00.30 hrs the next day.
Q. What explains the big bucks in this event and how is it viable?
The eight teams were given to investors who submitted the highest bids. The franchise fees were to be paid over a 10 year period. The franchise 'brand' was an asset and remained with the franchisee, without time limit. The fees paid by franchisees ranged from $111.9 mln (Rs 469.9crores) for the Mumbai Indians which was paid by Mukesh Ambani of Reliance Industries to the lowest fee of $67million (Rs281.4 crores) paid by Emerging Media which is owned by Manoj Badale and Lachlan Murdoch along with a few others. A total of $723.6 mln (Rs 3039crores) was committed as franchise fee to the BCCI over a ten year period by all the eight franchisees. It does not stop there, each franchisee had to put in a minimum of $3.3 mln (Rs13.8crores) and a maximum of $5 mln (Rs 21crores) per year on player fees. This was apart from other expenses incurred in insurance, coaching staff, training facilities, accommodation, travel etc.
In return, the franchisee's were entitled to revenue streams which helped them recover their investments and generate handsome dividends. The IPL/BCCI passed on 72% of all central television broadcasting rights and 8% in the form of prizes to the franchisees. This share was to reduce by 10% every two years. Each franchise would get its share on the basis of TRP's generated by it, except in the first year, when it would be equally shared.
The central television rights were sold to Sony WSG for US$ 1.026 billion. US$ 918 million was to be paid for 10 year global rights and US$108 million was to be spend in promoting the event over the same period. Sony had a 5 year deal for $316 million and a right to renew it for the next 5 years at $ 608 million. Revenues from central sponsored rights were also given to franchisees to the extent of 54% and 6% were allotted for prizes. The title sponsorship from DLF was for Rs 210 crores for 5 years and Rs 102.5 crores came from the associate sponsors which included CitiBank, Vodafone, Hero Honda, Kingfisher.
Franchisees retained 80% of all gate collections generated by it in its home ground, 87.5 % of all merchandising income, 100% of all team sponsorship and hospitality revenues. The gate collections from the 8 venues which includes the largest
Eden
Gardens
with 100,000 seats to the smallest Wankhede with 35,000 seats, came to roughly Rs 167 crores . Sponsors were signed on by various franchisees with a fair degree of success, estimated at Rs 160 crores per anum across the 8 franchisees.
The final arithmetic indicates that revenues justified the fees paid by the franchisees with the central pool in itself generating nearly Rs 44 crores per franchisee, leaving them to generate gate collections and team sponsorships to cover their operating expenses and player fees. Some franchisees generated profits too in the first year due to astute selection of the team like the Rajasthan Royals, while Kolkotta Knight Riders marketed their strengths in celebrity owners and players to garner lucrative endorsement deals and to ensure full houses and better gate collections. For others like Chennai Super Kings, led by M.S.Dhoni, it was a mixture of all this. For details of the financial performance of each franchisee please see the table below.